Red Eye Radio with Eric Harley and Gary McNamara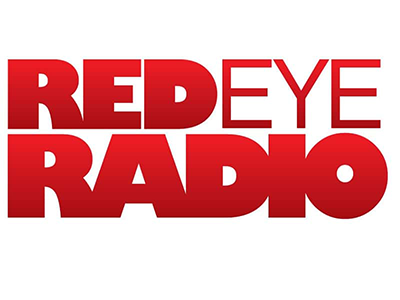 For almost 50 years, Red Eye Radio Network has been a part of the fabric of the trucking industry by consistently providing professional drivers up-to-the-minute news, information, and entertainment. The show is motivated by one purpose — to deliver a positive, in-cab experience by helping trucker drivers/owner operators and fleet owners stay informed, engaged, and entertained on the road or wherever they are in their daily lives.
With coverage across the United States and most of Canada, Red Eye Radio is hosted by radio veterans Eric Harley and Gary McNamara. The program airs Monday through Sunday from 1am – 6am EST on more than 240 AM/FM stations, on-demand/podcasts, on RER's free downloadable app from iTunes and the Google Play Store, and Live Streaming.
Each morning the hosts cover topics such as current world/national events, trucking regulations, preventative truck maintenance, driver safety issues, and geo-targeted local/regional news and weather. Other features include safety tips, engine reports, and health news, as well as a morning USDA report and NFL updates.
Red Eye Radio has a proud history as the longest-running nationally syndicated radio program targeting the trucking industry in the United States.
Show Links:
Sponsored By:
---
Eric Harley's radio career spans over three decades. He has entertained listeners across America with his insight and humor. During the height of the Alternative Format boom of the 90's, Eric handled creative services for 94.5 The Edge (KDGE) in Dallas. In 1996, he gained national exposure as host on the Pure Gold Oldies format for ABC Radio Networks.
In 1996, Eric came aboard to co-host The Midnight Radio Network as the show launched nationally. From 2000 to 2009, Eric doubled up on his duties by also lending his talents to the WBAP Morning News With Hal Jay as the voice actor and writer for many of that show's long list of legendary characters. Gary McNamara joined Eric on MRN in the summer of 2005 and in 2012, the broadcast duo took the reins of Red Eye Radio, creating an overnight program reaching more than 150 stations.
---
Gary McNamara launched his radio career at WJJL Niagara Falls, NY. From there he returned to his hometown of Buffalo, where he broadcast from WBEN. Following successful stints with WLS in Chicago and KXL in Portland, OR, Gary joined the roster at Dallas/Fort Worth's WBAP in 2000. He served as an afternoon drive personality for the station before being paired with Eric Harley in 2005 to co-host The Midnight Radio Network, which had built a loyal following among late night radio listeners. In 2012, Eric and Gary became the hosts of Red Eye Radio, which airs on more than 200 affiliates.