Call the show at (616) 432-9949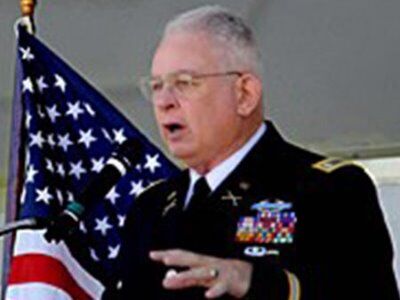 Frontlines of Freedom is a weekly, two hour syndicated Military News & Talk Radio show hosted and produced by veterans, for everyone.
The show is hosted by Lt Col Denny Gillem, U.S. Army (Retired), a highly decorated Airborne Ranger. Executive Producer and co-creator is former active duty U.S. Air Force Officer, Josh Leng.
Show Links:
Sponsored By:
---
Denny graduated from the US Military Academy at West Point in June 1964 and was commissioned in the infantry. After military schooling he was assigned to Fort Carson, Colorado Springs, CO, where he served with the 5th Infantry Division, met and proposed to his wife, Marilyn, and volunteered for duty in Vietnam.
He served in combat with the First Infantry Division for a year and returned to marry Marilyn; he then assumed command of an airborne rifle company of the 101st Airborne Division at Fort Campbell, KY. He first visited Michigan when his company deployed to the Detroit Riots in 1967. Shortly thereafter his division deployed to Vietnam in time for the fighting during Tet 1968. As a consequence of these two combat tours Denny received the Combat Infantryman's Badge and 7 US awards for valor.