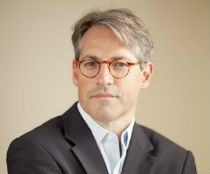 Eric Metaxas is the host of Salem's newest daily talk program, a true cross-over to the News Talk arena that inspires listeners. Eric Metaxas is a #1 New York Times bestselling author known for mobilizing people to ask bigger questions and live more meaningful lives. His smash best-seller Bonhoeffer: Pastor, Martyr, Prophet Spy is ranked #21 by Amazon in "most highlighted books of all time," and his books have been translated into more than twenty languages. Eric created a national stir in 2012 when his keynote address at the National Prayer Breakfast created a tidal wave of support and his recent Wall Street Journal article "Science Increasingly Makes the Case for God" is the most popular article ever published at the WSJ online. Eric lives in Manhattan with his wife and family and will broadcast the daily program from Salem Radio Network studios in the Empire State Building.
Show Links:
---
Wednesday, October 27, 2021
Kate Anderson has more updates from the Alliance Defending Freedom. Jake Warner, attorney from the Alliance Defending Freedom, and ADF's client, Scott Chin from Seattle's Union Gospel Mission talk about an amazing court case. Support ADF Now: https://adflegal.org/radio/eric?sourcecode=10018757
---
---
Eric Metaxas is the New York Times #1 bestselling author of Martin Luther, If You Can Keep It, Bonhoeffer, Miracles, Seven Women, Seven Men, and Amazing Grace. He has written more than thirty children's books, including the bestsellers Squanto and the Miracle of Thanksgiving and It's Time to Sleep, My Love, illustrated by Nancy Tillman. His books have been translated into more than twenty languages.
He is the host of the Eric Metaxas Radio Show, a nationally syndicated radio program heard in more than 120 cities around the U.S., featuring in-depth interviews with a wide variety of guests, such as Tony Hale, Joseph Fiennes, Adam McKay, Dick Cavett, David Gregory, Kirsten Powers, David Brooks, Peggy Noonan, Steve Forbes, Nia Vardalos, LeCrae, Abigail Disney, Marja Mills, Mary Karr, Jason Gay, Patricia Heaton, Paul Williams, and Alexandra Wentworth Stephanopoulos. Metaxas speaks to thousands around the U.S. and internationally each year. He was the keynote speaker at the 2012 National Prayer Breakfast in Washington DC, an event attended by the President and First Lady, the Vice President, members of Congress, and other U.S. and world leaders. Previous keynote speakers have included Mother Theresa, Bono, and Tony Blair. That speech and Eric's essay on the experience were put into a book, No Pressure, Mr. President: The Power of True Belief in a Time of Crisis.