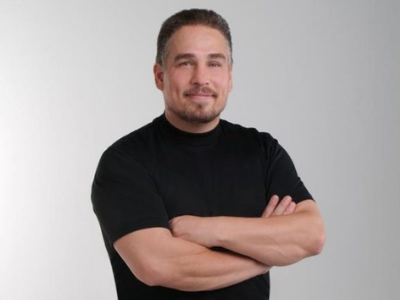 LIKE IT MATTERS RADIO is designed for people who want more out of life. They want to be inspired and to learn how to improve and Raise the Bar in their Personal and Professional lives. There is nothing on the radio like it and be prepared to be MOVED! It is INSPIRATION, EDUCATION, and APPLICATION-daily we take steps toward being the person you desire to be! We take callers and questions! Mr. Scott V. Black is your personal Radio Host and Coach!
---
Mr. Scott V. Black is CEO of Like It Matters, LLC and Radio host and coach for Like It Matters Radio. He strives to help organizations, and individuals, maximize the potentials they were created with. He is the ultimate life coach, motivator, and change agent. Mr. Black is certified as a Human Behavioral Specialist, and a Master Practitioner of Neuro Linguistic Programming (NLP), specializing in Transactional Analysis, Cognitive Behavioral Therapy, and Multiple Intelligences. Mr. Black has conducted Transformational Leadership training for over 23 years, spanning across three countries. There are literally tens of thousands of clients whose lives have been enriched, educated, and informed by Mr. Black's teachings.
In 1994, Mr. Black was CEO and founder of Empower U, Inc. In April of 2012, Mr. Black transformed his company into Like It Matters, LLC. Mr. Black continues to hold his famous, transitional Leadership Training classes all across the nation, as well as providing executive and life coaching.
The Leadership Awakening course Mr. Black developed is nationally known as the most powerful leadership training available today. Mr. Black has delivered Transformational Leadership training to large corporations such as Coca Cola Enterprises, Miller-Coors, Kraft-Nabisco, as well as NFL football players, housewives, pastors, and thousands of other individuals who have a desire to maximize the potential they were created with.
Mr. Black is a man of many talents. He has been a featured guest on numerous radio and TV shows, and a sought after key-note speaker. Mr. Black is also the "Radio Host and Coach" for Like It Matters Radio! LIM Radio airs Monday through Friday 9am-10am on KDIZ AM 1570 in Minneapolis, MN. Mr. Black is also credited as writer and producer of the musical CDs; Awakening, Think About That… and Steppin' Over the Line. He has also written numerous articles and is the author/co-author of four books.
Mr. Black's first book, Want it. Create it. Live it…3 Steps to Becoming Your Dreams, was released in October '02. In 2008 he co-authored, Discover Your Inner Strength with Ken Blanchard, Brian Tracy, & Stephen Covey. In 2010 Mr. Black co-authored the book Yes, You Can! with Warren Bennis and the late Jim Rohn. His Fourth book, 180 Ways to Live Your Life Like it Matters, is a road map for living a life full of purpose and passion; like it matters! His latest book, How Many Ways Smart Am I? Introducing, and maximizing, your INNATE INTELLECTS, transforms the understanding of our innate intellects that we are born with, and how to grow and develop these intellects using our natural foundations.
Mr. Black and his wife, Valerie, live in the Dallas/Ft. Worth, TX area with their 4 Children: Faith, Christian, Major, and Benaiah Black.
Mr. Black is available for keynote addresses, custom training, conflict resolution, as well as executive and life coaching. Mr. Black is looking forward to hearing from you, so why wait? He can be reached at: [email protected] or call him at 817-657-4921 to get started on maximizing your potential!