Pelosi rips up Trump's State of the Union Speech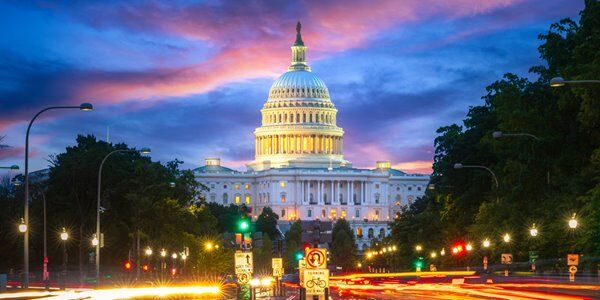 After President Trump's State of the Union address last night, House Speaker Nancy Pelosi dramatically ripped up her copy of the speech. While President Trump's speech was being applauded, Pelosi stood behind him and tore up her copy. It was a dramatic moment that was captured on camera.
That moment followed a speech that rallied many of the Republicans in the room. During the speech, Rush Limbaugh was presented with the Medal of Freedom and Trump spoke out about the work on the border wall and the booming economy. When talking about today's booming economy though, Trump continually denigrated the last administration.
There were some moments of bipartisan unity in the speech as well and in a made-for-television moment, a soldier coming back from the battlefield was reunited with his wife and children after a long deployment.
There was a lot of partisanship on both sides of the aisle though. When House Speaker Nancy Pelosi introduced the President, she didn't use the traditional language used to introduce the Commander in Chief before the speech. A few moments later, it looked like President Trump refused to shake Pelosi's hand. Both moments though were overshadowed by Pelosi tearing the document right after the speech ended.
After the event, TheHill.com reported that the Speaker of the House was asked about her decision to rip up the speech and "Pelosi told reporters it was 'the courteous thing to do given the alternative.'"