First Lady speaks out against impeachment witness who mentioned her son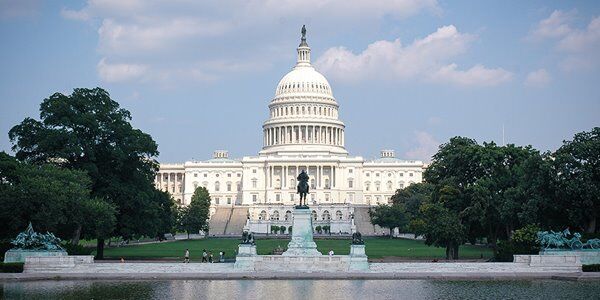 By John Hanlon
The House's Judiciary Committee hosted a hearing about President Donald Trump's possible impeachment yesterday but the 45th President wasn't the only Trump who was discussed.
According to NBC News, the hearing was meant to offer "an exploration of the constitutional grounds for impeachment, including what constitutes bribery, high crimes and misdemeanors and whether President Donald Trump's actions meet those definitions. Witnesses included law professors from across the country who spoke about Trump's actions and whether or not they should lead to impeachment.
Many were surprised though that one witness-- a Stanford professor named Pamela Karlan-- mentioned Donald's Trump's 13-year-old son. The professor joked during the hearing that "There can be no titles of nobility [in the United States] so while the president can name his son Barron, he can't make him a barron."
Although the hearing had nothing to do with the teenage son of the president of the United States, Karlan opted to reference him and his name and there were some chuckles in the room because of it.
Many spoke out about the odd reference, including First Lady Melania Trump. She tweeted out that "A minor child deserves privacy and should be kept out of politics. Pamela Karlan, you should be ashamed of your very angry and obviously biased public pandering, and using a child to do it." Republicans also spoke out about the reference to Barron during a hearing about his father's administration.
For what it's worth, the professor did eventually apologize for her reference to Barron. "I want to apologize for what I said earlier about the president's son," she said. She added that "I wish the president would apologize obviously for the things that he's done that's wrong but I do regret having said that."