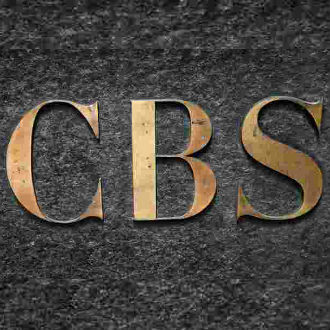 By John Hanlon, John Hanlon Reviews
Lucas Till stars as an action hero who chooses his intuition and imagination over guns and weapons to protest our nation in this reboot of the MacGyver television series.
CBS' Friday night staple Hawaii Five-0 is now in its seventh season and it's still delivering strong ratings for the network. Considering that the show is a long-running remake of the 1960s drama of the same name, it's no wonder that CBS would replicate that winning formula. The latest addition to the network's Friday night schedule does just that. MacGyver, the remake starring Lucas Till in the lead role, successfully reboots the concept that made the original so watchable.

In the original show (which aired from 1985-1992), Richard Dean Anderson played the American secret agent. The agent was known more for his brains than his brawn. Here was a character who avoided guns and used his intelligence and the tools surrounding him to work his way out of trouble. He was a brilliant agent who fought to protect his country.

On the new show, Till commendably takes up the leading role. It's a tricky task for any actor but Till — best known for his work in the recent X-Men trilogy — plays the character as a charming and humble young man who hides his genius from even his own roommate (who doesn't suspect MacGyver's true occupation). That roommate is Wilt Bozer (Justin Hires), a witty side character who often provides laughs at the bookends of the episodes.

MacGyver's truest partner on the show is Jack Dalton (George Eads), a fellow agent who works alongside MacGyver on undercover missions under the tutelage of the tough-minded Patricia Thornton (Sandrine Holt). In the first episode (after a betrayal is revealed), Riley Davis (Tristin Mays) joins the crew as a tech-savvy agent with a criminal past.

While the title character is quietly brilliant, Dalton is outgoing and more accustomed to traditional battles and gunfights. In many ways, MacGyver is both his inexperienced apprentice and his imaginative guide. The relationship between the duo is a budding bromance that allows both characters to flourish with their own unique talents.

There are a few expected changes to the formula here. In this series, MacGyver is more of an action hero. In the series premiere, the action — which features the character climbing onto a moving plane as it's about to take off — takes a prominent place alongside MacGyver's intuitive smarts. The original had action sequences but that element seems more integral to the concept here.

In terms of MacGyver's ability to craft gadgets out of household items, that quality still nicely takes center stage. In voice-overs, the character oftentimes tells the audience what he's using to craft elaborate tools that help him survive. The voice-overs don't work as well as the concept in the original show, which often featured MacGyver explaining his techniques to his fellow onscreen characters.

It will likely take a while for MacGyver to find its comfort zone but there's a lot to like in the first two episodes of the show. Like other procedurals, some of the villains here aren't that memorable (no one has stood out so far) but it's the main characters who keep the concept thriving. One of the unique aspects about this show is its tendency to feature light-hearted moments even in the midst of the action. Its tone is more welcoming for viewers and even the look of the show (with even secretive offices being filled with natural light) feels different.

MacGyver may be disappointing to die-hard fans of the original but it takes advantage of its patriotic concept and shows that brilliant footwork never goes out of style.

Looking for a great show to watch with your family? Check out our list of 5 great family-friendly shows you should be watching right now.
John Hanlon is our film and television critic. He can be followed on Twitter @johnhanlon and on Facebook here.